Biography : Miha Turšič (1975) is an artist, designer and researcher, dedicated to the development of arts and humanities in outer space. He designed works in reference to human condition in outer space, developing post-gravitational art and artistic satellites, founded Cultural Centre of European Space Technologies, an institution with dedicated Cultural Space Programme and actively developing cooperations between space and art institutions in Europe, Russia, United States and China. Currently he works at Waag as a concept and project developer, specialised for art-science interactions.

From Space Technology to Space Ecology
Abstract : In times of rapid environmental change, which can render today's lively environments on Earth extreme, we cultivate capacities that help us survive; as outer space has taught us, we can only do this collectively, with the complex networks that compose ecologies. The oeconomus, the human-machine, has to also begin thinking and seeing itself through and with the oikos. Such a salto mortale requires a systematic and persistent effort and is the reason why the search for ways through which to include environmental agents in the production of art is so important.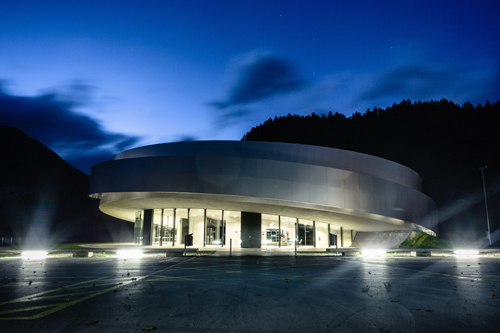 Cultural Centre of European Space Technologies - KSEVT

References
Miha Turšič, Becoming an Oikos, ESA ESLAB conference 2017
Špela Petrič, Miha Turšič, Becoming.a(Thing): An Artists' Perspective on High Performance Computing, © ISAST (http://www.olats.org/feat/Petric-Tursic-leon_a_01469.pdf)
M. Murnik, Š. Petrič, M. Turšič, Beyond Life Cycles, ECAL 2013: The Twelfth European Conference on Artificial Life, July 2013